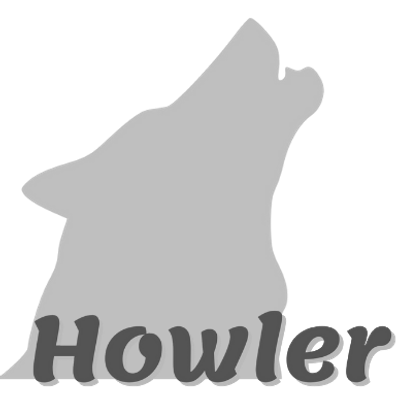 Nov / Dec 2021
Fall is definitely here and there's winter in the air. Some of us are not looking forward to freezing cold weather and others are looking forward to snow, but whatever you are hoping for it's time to get ready.
UPCOMING SHOWS
Check infodog.com or showdays.com for current information.
More Info: Dog Food Advisor
Tuffy foods is recalling 1600 cases of NutriSource Pure Vita Salmon Entrée Dog Food in a Tetrapak carton due to high levels of VitaminD.
CLUB NEWS:
Vicki will also be instructing, along with Diane Darling, a scent work class that will start the first Saturday in December and continue for 6 weeks not including any holidays.
Please contact Vicki at 406.253.3971 to purchase a beginning scent work kit ($35) prior to the start of class. There will be a $25 charge for the class which Vicki and Dianne have offered to donate to our Club. Thank you, Vicki and Diane!
AKC Legislative Alert:
AKC has a very long list of bills impacting dogs and dog owners as well as breeders. So far, none of them directly affect Montana owners but we need to stay informed. Other legislation can affect our fellow breeders in other states.
Our Christmas Party will be held on Saturday, December 11, 2021 at the home of
Vicki Olson. It will start at 1pm; please bring a side dish, appetizer or dessert and your own libations. We will have a gift exchange; bring a wrapped gift of no more than $20.00 to participate. Vicki's address is:
167 Pine Bench, Columbia Falls, 59912
Our general member meetings for January, February and March 2022 on the
second Saturday of each month at Deer Park Elementary School or the MT Logging
Association Building whichever is available. Be sure to bring your own chairs in case the
bleachers are not open. The meetings will start at 11am. Hopefully this will make it
easier for more members to join us during daylight hours. There will not be a general
member meeting in December!
Plans are continuing for the Canine Expo to be held Saturday, April 23,
2022. Volunteers are desperately needed to help make this a great success; please contact Vicki Maeckle at 406.250.0154 to be a part of the excitement and offer your assistance.
And the final bit of news is that the Club now has an Instagram account. Please log on and follow the Club's account: Flathead Kennel Club of MT
If you would like to post photos of your dog's wins, please contact Kathy Maroney at katmaroney2014@gmail.com to load your photos. If you have holiday photos of your dogs, please send them to Kathy! Please also note that the Club's Facebook account has been reactivated with Kathy's assistance! Please log on to Facebook and post your news and photos!
Also, it's time to renew club dues. Price for a family is $27.50, for a single is $20.00 and an
associate membership (non-voting) is $12.50. Get them to Vicki Maeckle as soon as possible.
Thanks!
BRAGS:
Diane Darling reports that Loki earned his novice container and interior scent work titles and his advanced exterior titles at the ECKC scent work trials in October. Congrats Diane and Loki, great job!
EDUCATION:
Inter Dog Aggression
Some dogs are only aggressive towards "stranger" dogs they don't know. Others are aggressive towards acquaintance/casual friend dogs. Then there are those who are
only aggressive towards dogs they live with. Of course, some dogs may be aggressive towards any & all dogs while others may not be aggressive towards any. When the aggression is directed towards packmate dogs, it is called Interdog Aggression.
Though male - female combinations usually have less aggression issues, there are never any guarantees. When there is aggression between two males it is often over "silly" things & not nearly as serious as issues between two bitches. Bitches can hold grudges & even fight to the death, so I'd caution people to err on the side of caution if in doubt & be willing to safely separate girls when not supervising. The biggest thing is preventing the relationship from ever advancing to that point because once it does, it may be impossible to even keep them with single barriers like baby gates & since management can fail, it can be a huge risk.
A lot of the information in my Slow Introductions article, applies here as well. Don't be in a rush to get dogs interacting/playing, simply aim to have them comfortable living together in peace. Being able to see, smell & hear one another through gates, pens, crates, etc. is one way to achieve this. Try to schedule "positive/pleasant experiences when the other dog is present," so they begin to associate being around one another with good things. Avoid likely triggers by feeding them separately & if possession aggression has ever been an issue, they may also need to have special edible chew treats separately or not at all. Be aware of common sources of stress & conflict, like doorways, kitchen, furniture, owner's bedroom/bed, owner/attention, toys, food,
etc. Obedience train all dogs individually & then work on practicing stays, etc.
together. Consider accustoming both positively (& separately) to a pliable vinyl basket muzzle to reduce the chance of injury while working through problems. Ignore pushy rude behavior. For example if you are petting one dog & the other solicites attention by trying to push his or her way between you & the dog you are petting, walk away & ignore both dogs. When attention is solicted & you want to give it, consider requiring a behavior to be performed in order for the dog to earn your attention. Cues/commands can be used to earn any & all privileges or simply coming in/going out, etc.
Some people believe in "letting dogs work-it-out" vs. managing them. I don't. My rule is no fighting. I expect my dogs to defer to me to make decisions & handle situations, rather than taking matters into their own paws. Letting dogs work it out can lead to trips to the vet or lasting relationship issues/anxiety/aggression. There are times when anti anxiety "tools" may be helpful in reducing tensions between dogs. These include things like Rescue Remedy, Thunder Shirts/Anxiety Wraps, Calming Caps, etc.
Don't forget that puppies turn into adolescents & relationships often change during this time. It's a good time to add a little more structure to their daily routine to prevent problems from developing. Adolescence usually peaks somewhere between 8-18 months. That's when I've found my own dogs "coming back at" or challenging
adults. Spaying & neutering is a complicated consideration. There are times when it would be recommended to look at the relationship & figure out altering which one would create the most "distance" between them. For example, with two males, neutering the older may actually increase conflict by reducing testosterone, while neutering the
youngest may creates more distance & reduce conflict. It works a little differently with bitches. If the aggression is affiliated with heat cycles, spaying may actually help. But if the aggression is not being controlled by estrogen, spaying could increase aggression by removing estrogen & leaving testosterone.
Again, there are never any guarantees. If an issue arises, it may be best to separate them for days or even weeks/months.
Mary Swinyer CPDT-KA maryswinyer.wixsite.com/modardogtraining maryswinyer@gmail.com
Breed study:
The Grand Basset Griffon Vendéen is a French scenthound. Somewhat active and never
high-strung, yet GBGVs are busy dogs who don't tire easily.
First, let's deal with the name. Roughly translated, it means 'Large, low, shaggy dog of the
Vende' and is pronounced 'Grand-Bah-SAY Gree-FOHN VON-day-uhn.' Now, let's have
a look at the dog: He's a sweet-faced, long-eared fellow in a shaggy coat whose
mustache, beard, and profuse eyebrows suggest the look of a worldly but amiable
Frenchman. Beneath the Grand's Old World charm is a rugged, sturdily-built bruiser who
is deceptively quick and light-footed. The stamina and courage of these longer-than-tall
hunters is the stuff of Gallic legend.
Dogs are not our whole life but they make our lives whole.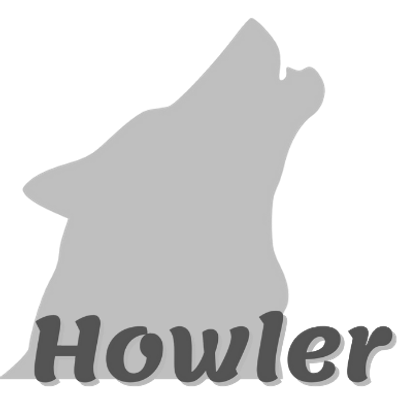 Sept/Oct 2021
After I published this, I received several brags so a second edition is coming out to honor other winners.
Another Big Sky Cluster is behind us. Many of us worked hard to make this show even better than the past years. ECKC had a Fast Cat competition which was great fun. The Norwegian Buhund club had a big entry and from all reports had a great time. Hospitality was wonderful even though there were many problems with the kitchen. The air force people volunteered again to work and were very welcome. As usual, our president, show chair and parking chair worked very hard all 4 days. Thank you to all our volunteers and now we hope you are all enjoying a well- deserved rest.
UPCOMING SHOWS
This time I didn't have time to do the search myself so everyone will just have to check infodog.com or showdays.com....sorry folks.
AKC Legislative Alerts
In Kentucky there is an ordinance that would require permits to transfer pets, buy, sell or rehome.
In Texas there are 4 tethering bills being pending.
The bill in Michigan addresses the seizure of dogs and the payment of the impound. As it is written this bill could cause someone to permanently lose their animals even if they are ultimately found not guilty. This bill is particularly scary and could be duplicated in other states.
More Info:
Dog Food Recalls:Top Quality Dog Foods had a recall in August but no others have been reported lately.
LIFE IS BETTER WITH DOGS!
BRAGS:
Ok, lots of brags!
Leonbergers rocked the house with 11 entries. Peggy Atchley's puppy Rainbow, her 7 month old female, got Winners Bitch all four days and went Best of Opposite over two very nice specials. Rainbow went into the show with no points and came out with 3 majors and 11 points towards her championship. Way to go, Rainbow!
Cathy Brown's girl Lily won her class two out of four days and Cathy was over the moon for these wins. Good girl, Lily!
Marney and Cass, her Chocolate Lab, won Best of Breed in 3 of 4 days of showing; also Best of Opposite sex as well as Winners Bitch in Bred by Exhibitor class.
Sasha's Newfoundland service dog Hodor took first place in Veteran's Working Group.
Kathy Maroney's French Bulldog Finn took Reserve to a 5 point major in their very first AKC show
Kathryn Smith was showing her friend's Boston Terrier Georgie and he took a 5 point major on Saturday, then a Best of Breed on Monday for another 5 point major. Then he took Winner's dog for a 4 point major. Wow, he cleaned house! Now he only needs one more point for his championship.
The juniors did well...Aeris took fourth on Saturday, third on Sunday, and second place on Monday and Tuesday. Her friend Kathryn took first place on Saturday, fourth on Sunday, third on Monday, and another first on Tuesday. What a great beginning for our juniors in their first AKC show. Great job you two!
Saturday BIS was a German Shorthair Pointer, RBIS was an Aussie
Sunday the Black and Tan Coonhound took BIS and a Standard Schnauzer took RBIS
Monday BIS was awarded to the Scottish Terrier and RBIS was the Affenpinscher Tuesday BIS was the Scotty again and the Standard Schnauzer took RBIS
In the Rally ring, Brooke and her German Shorthair Pointer received 95 out of 100 points for two days and qualified for her title on the third.
Congratulations to all of our exhibitors!
Breed study
The Boston Terrier
Kathryn Smith
The Boston Terrier is an American breed recognized by the American Kennel Club (AKC) in 1893. In the early days of the breed they were closely related to the Bull Terrier. Prior to their AKC recognition they showed in conformation with Bull Terriers, referred to as Round Heads to differentiate them from their Bull Terrier cousins. It is often thought they were the result of a cross between a Bull Dog and the English White Terrier, a designer breed that was allowed to go extinct due to the multiple health issues they are thought to have had. However, it is more likely that Boston Terriers are a result of selective breeding of typical Bull and Terrier Types that were very popular in the mid to late 1800s.
A brachycephalic (short muzzle) companion breed, the Boston Terrier is athletic and energetic, and a clown on four legs. They are smart and devoted, and should be easy to train. They are adaptable to various environments, but care does need to be taken in extreme weather conditions. In very hot weather as their short muzzle can make it a little more difficult for them to cool off. In the very cold weather their short smooth coat does not provide a lot of protection. Overall, the Boston Terrier is a small, compact dog that will entertain a family for years.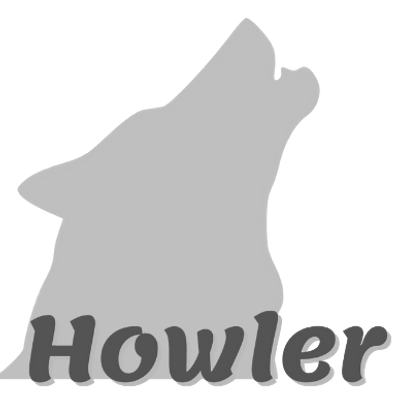 April 2021
Hi everyone, welcome to the April edition of our FKC newsletter. This will be our first face to face meeting in quite a while and we have a presentation planned from Montana K9 Safety. They will be giving us an overview of their First Aid and CPR class. Some of us will be bringing laptops to share the meeting with those of us that cannot be present. Hope you enjoy it.
Story Time:
Many years ago, I lived in White Water, CA not far from the Pacific Crest Trail. That out of the way place drew many people that were criminals of varying degrees. My big Alaskan Malamute, Wyatt, (who stood 30 inches at the shoulder and weighed 140 pounds) and I used to jog up and down the wash with him off leash. One day Wyatt was way ahead of me as we were headed home. I was making my way down the wash when a scruffy looking man yelled at me from the top of the wash about 30 feet up.  He was yelling obscenities, telling me to come up there and when I refused, he sicced his German Shepherd on me.  I yelled for him to call his dog back, but he wouldn't and the dog started down the hill. I yelled at the dog then picked up a large rock and brandished it.  The dog stopped about halfway down and I thought, "Good! Dog is smarter than his owner."
Suddenly, I heard this low, guttural growl behind me. I looked down and Wyatt was standing beside me. He came back! His head was lowered, hackles up, tail out straight and teeth bared. If he hadn't been my own dog, I would have been terrified.  The German Shepherd was smart, he turned around and climbed back up the hill and they left. I sure was glad to see that big Malamute come back to me.
MEET THE BREED
Welcome to the Biewer terrier, our newest inductee to the American Kennel Club. The Biewer, pronounced beaver terrier, is a loving, agile, family companion hailing from Germany. Originally coming from the Yorkshire terrier breed they started as a genetic defect in the color pattern. The first two dogs that would eventually be the foundation stock of this new breed were born in 1984. Their popularity swelled in Germany due to the notable love of a singer Margot Eskens. Known as the Biewer Yorkshire terrier a la pom pon in Germany in 1986. The breeding program was small and selective in the dogs used and the homes that they were placed in making the breeding lines and gene pool small but consistent. Over the years their popularity and numbers have grown in not only their home land but also around Europe and the rest of the world. Welcome to the kennel club.
Height: 7-11 in
Weight: 4-8 lbs
Group: toy
UPCOMING SHOWS
Intermountain Kennel Club, South Jordan UT
o Show dates 05/05/21 through -05/09/2021
o Entries open now close 04/21/2021
o All breed and specialty conformation
o http://www.intermountainkennelclub.org/
Nisqually Kennel Club Elma, WA
o Show dates 05/06/2021 through 05/09/2021
o Entries open now close 04/21/2021
o All breed conformation
o kdchestnut@hotmail.com
Klamath Dog Fanciers Klamath Falls, OR
o Show dates 05/13/2021 through 05/16/2021
o Entries open now close 04/28/2021
o All breed conformation and obedience
o http://www.klamathdogfanciers.org/
Mount Ogden Kennel Club.  Logan, UT
o Show dates 05/20/2021 through 05/23/2021
o Entries open now close 05/05/2021
o All breed conformation
o http://www.mountogdenkennelclub.com/
American Belgian Tervuren Club. Roberts, MT
o Show date 05/20/2021
o Entries open now close 04/28/2021
o Belgian tervuren specialty conformation
o http://www.abtc.org/
Mastiff Club of America. Logan, UT
o Show date 05/25/2021
o Entries open now close 05/05/2021
o Mastiff specialty conformation
o https://themastiffclubofamerica.com/
Spokane Kennel Club. Spokane, WA
show dates 05/29/2021 through 05/30/2021 o entries open now close 05/12/2021
o all breed conformation and obedience
o http://www.spokanekennelclub.com/
Coeur d'Alene Dog Fanciers. Coeur d'Alene, ID
o Show dates 05/31/2021 through 06/01/2021
o Entries open now close 05/12/2021
o All breed conformation and obedience
http://www.cdadogfanciers.org/
NEWS
The booster club form is now available on our club website. The booster club was created to provide a means for members to voluntarily give additional financial support to the club and its activities. In return booster members will receive several benefits such as a yearly $100.00 drawing, barbeque, and other perks. Check it out on our club website and see if it is something you would like to be involved in. https://flatheadkennelclub.org/